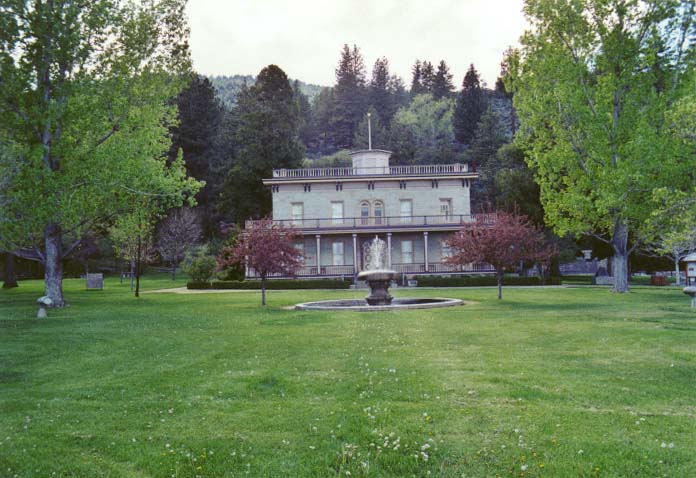 Near the park's center is a large swimming pool heated by a natural hot water well. There is also a shallow pool for small children. These well-staffed pools are open from Memorial Day to Labor Day, several days a week. Call (702) 849-0644 for details.
---
Photographs and content copyright ©2002 RM & Bonanza: Scenery of the Ponderosa,
all rights reserved.