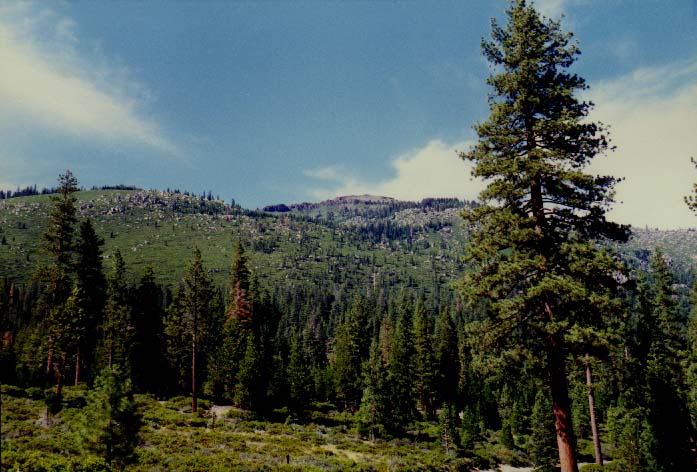 Dardanelles Cone seen from near Clark Fork River (not in frame) as in the climax of "Forever". Only 5-10 minutes east of Donnell's Vista. This region was also featured in some "Little House" episodes made in the 1970's by Michael Landon.
---
Photographs and content copyright ©2000-2004 RM & Bonanza: Scenery of the Ponderosa,
all rights reserved.