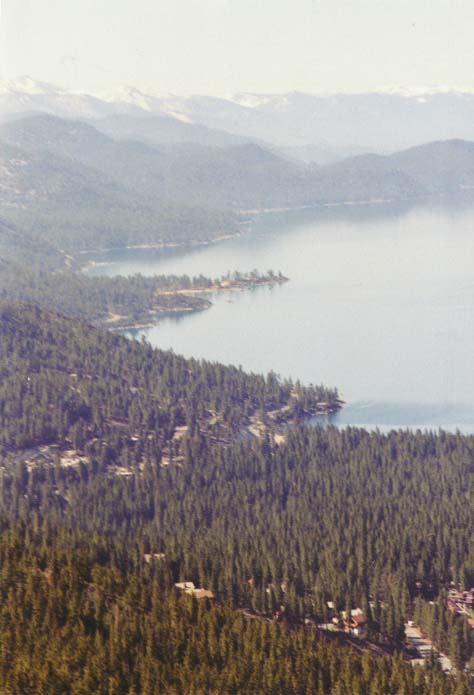 Close-up of the Northeast shore. Note from the lower frame of this photo, you can see SR 28 running alongside the shore with Sand Harbor, Secret Harbor and Skunk Harbor visible all in line.
---
Photographs and content copyright ©2002 RM & Bonanza: Scenery of the Ponderosa,
all rights reserved.