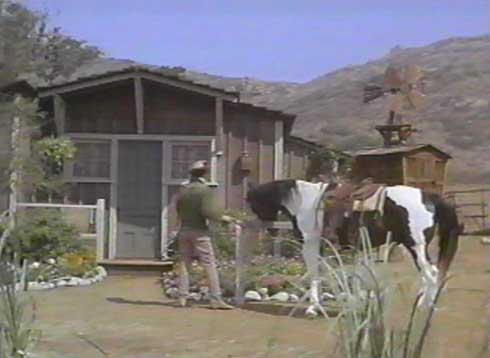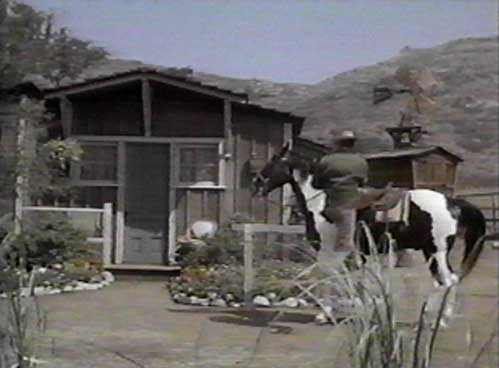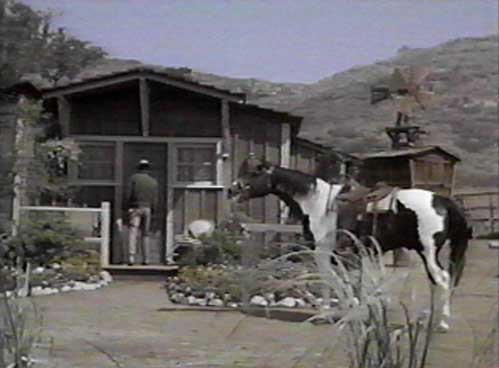 "The Quality of Mercy" at Janss Conejo Ranch-1963.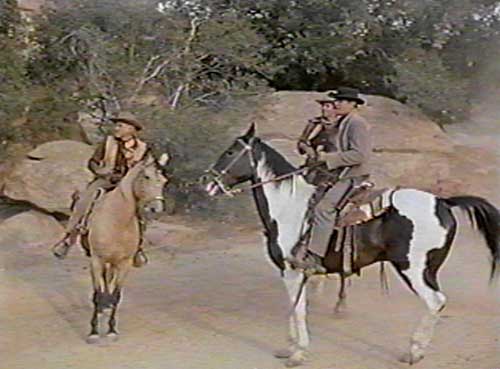 "Death on Sun Mountain" at Iverson Ranch-1959.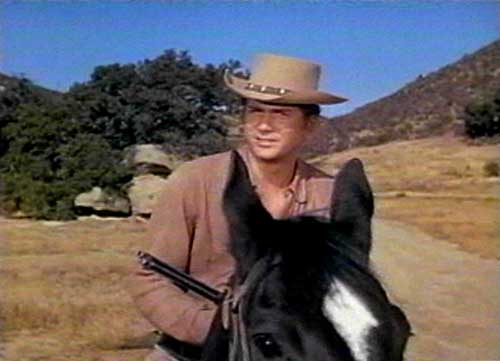 Joe on his first riding horse, called Cochise at Iverson Ranch.
The following captures are of Mike on his first Paint horse at Gooseneck Reservoir and Gooseneck Meadow, Truckee, California from June 1962 while filming stock footage. The last close-up of Mike is at Janss Conejo Ranch for local filming for "The Quality of Mercy" in 1963.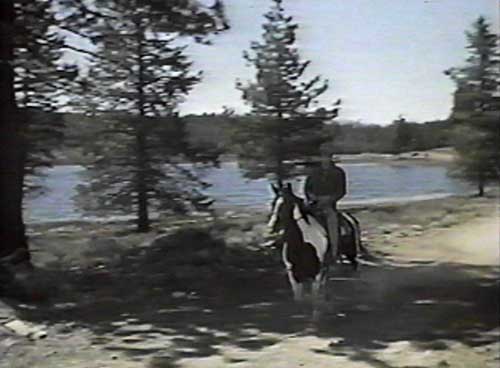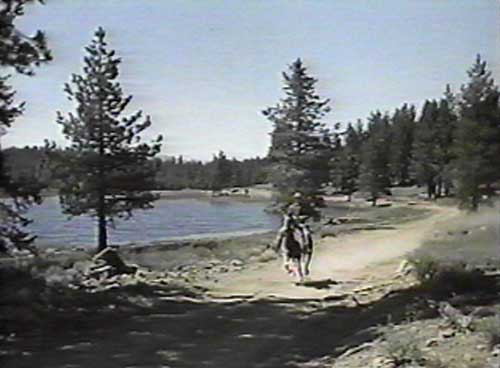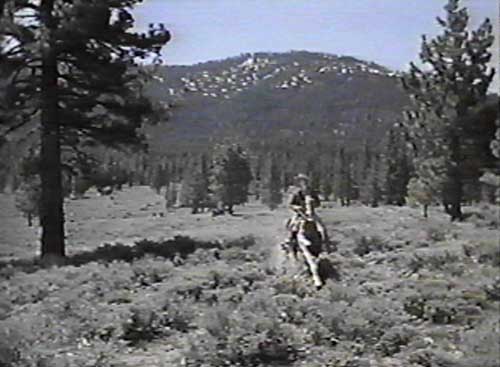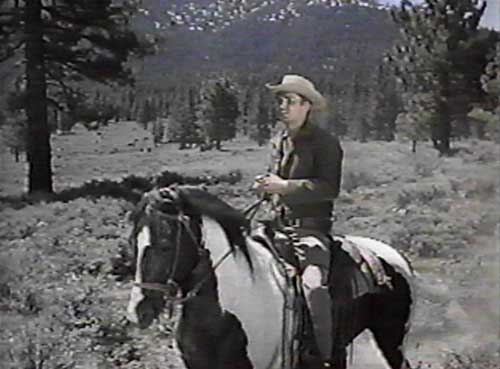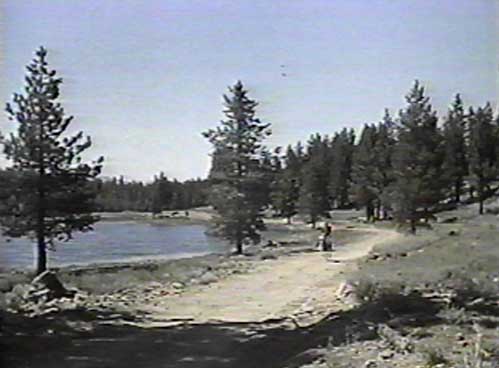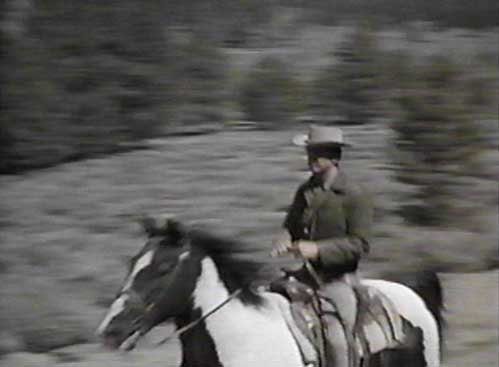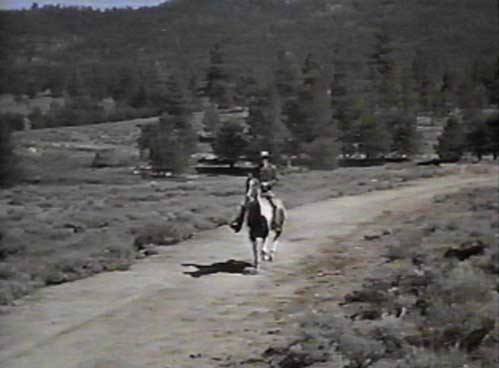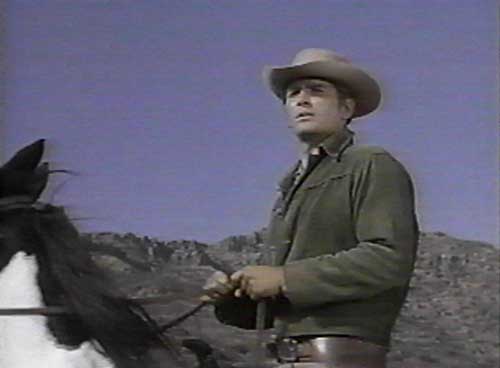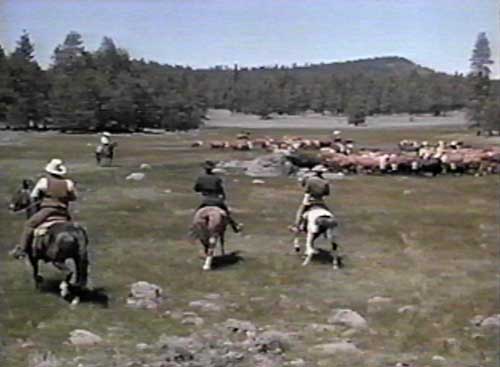 The first riding Paint at Truckee, doing stock footage in June 1962.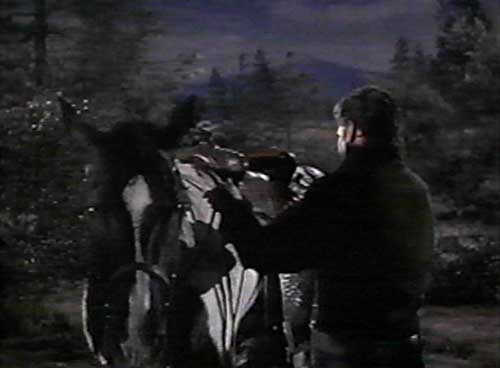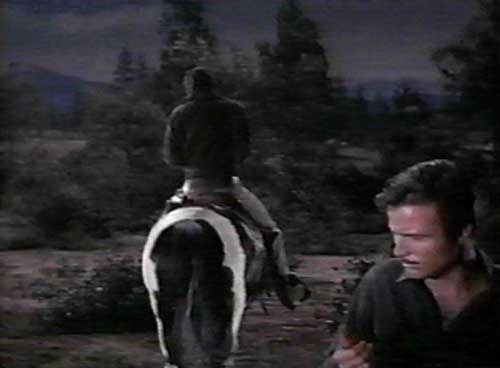 Click Here for Paint #1 - Page 2

---
Photographs and content copyright ©2003-2004 RM & Bonanza: Scenery of the Ponderosa, all rights reserved.