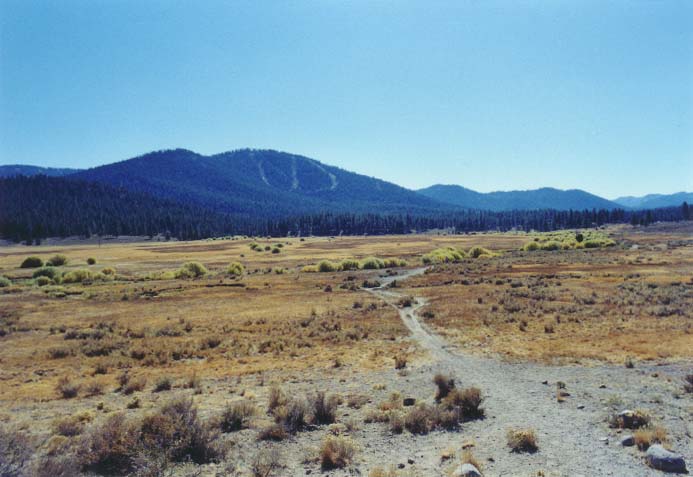 From the Wildlife Reserve looking towards the Gooseneck Meadow vicinity. Sawtooth Ridge comes down from the left with a carpet of trees stretching across the horizon to 6,760 foot Bald Mountain. Behind the treelines, towering and rugged granite peaks also stretching across the horizon, seen in many episodes of 'Bonanza' from 1961 to 1968.
---
Photographs and content copyright ©2003 RM & Bonanza: Scenery of the Ponderosa,
all rights reserved.