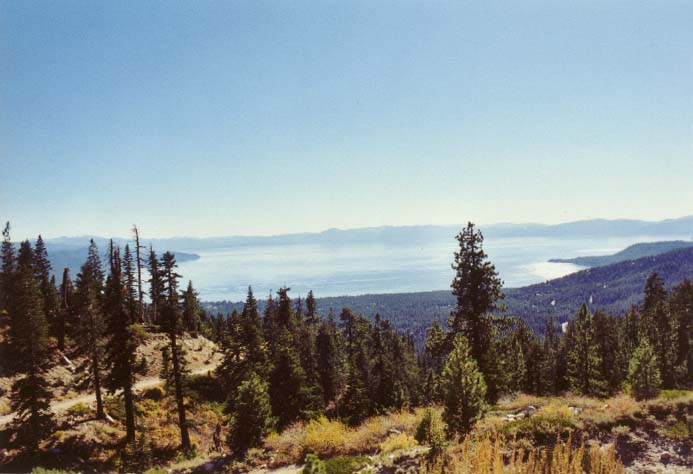 A full wraparound shot of the filming site and what was not seen in camera view specifically the left side in the photo. The peninsulas of Skunk Harbor is on the left and Stateline Point is on the right.
---
Photographs and content copyright ©2002 RM & Bonanza: Scenery of the Ponderosa,
all rights reserved.