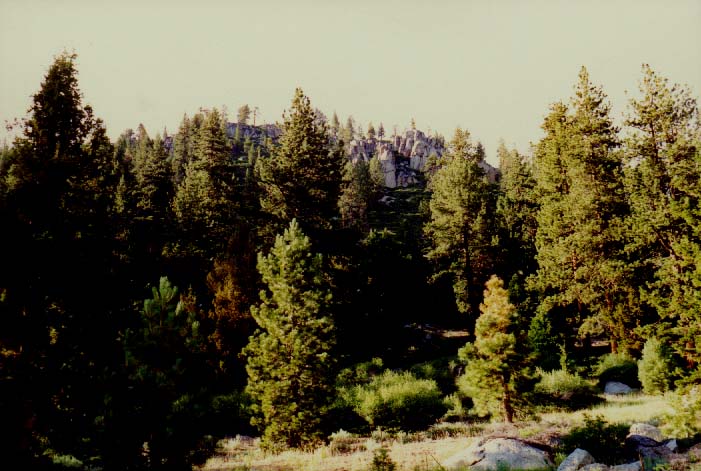 Looking at the ridge and the East Flange vista at 7,798 feet, which the highway winds up, but is so narrow, you can't see it, unless you drive it. Called the ridge in one scene of "Stallion", cut in with footage at Brown's Meadow.
---
Photographs and content copyright ©2000 RM & Bonanza: Scenery of the Ponderosa,
all rights reserved.