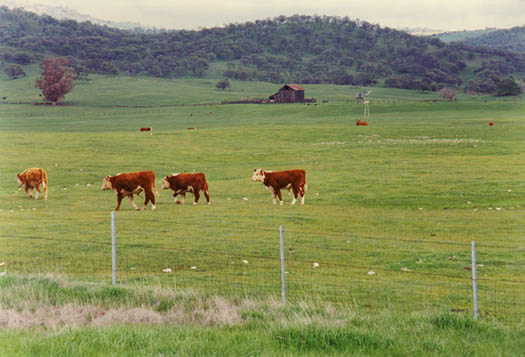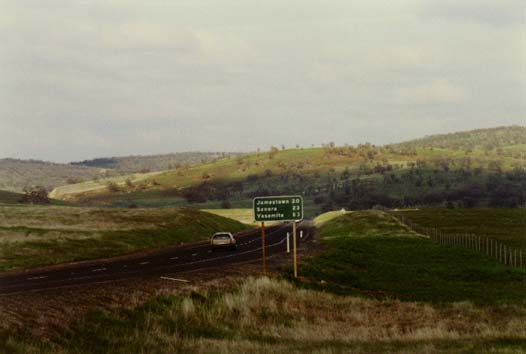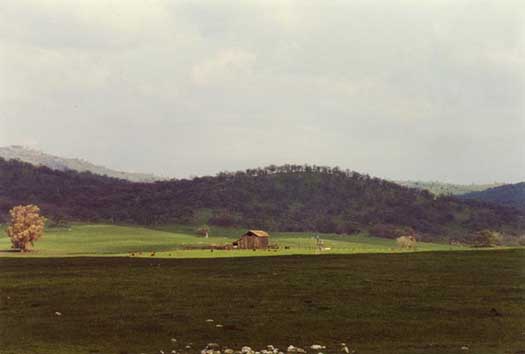 To see enlargements, please click on the photos!
"Heritage of Anger" was filmed the last week of July in 1972. The filmed outdoor segments at Williams Ranch were selected for the screenplay that depicts the Dundee home. The big barn and the ranch house exterior were filmed just for this episode's storyline with Lorne Greene and Robert Lansing.

Michael Landon returned to film segments of "Little House" on the property in 1975, 1978 and 1979. The episodes that had filmed segments at Williams Ranch were "The Long Road Home," "There's No Place Like Home, Pt. 2," "The Godsister," "Men Will Be Boys," "May We Make Them Proud," "Second Spring," and "Sweet Sixteen."

The ranch house on the property was rigged to blow up for the finale in "The Godsister," from season five of the series. The owner had built a new home across the road in Knights Ferry, and just by chance, the storyline had a house with a whiskey still in the basement that explodes. Producer Kent McCray offered the owner this proposition and he gladly accepted.

It also saved on production costs, so the company didn't have to build an exterior facade on location. In the end, they got to do it the real way, with a real ranch house being blown up, from its baseboards to the rooftop. All that remains is the foundation.


Home | Locations | Opening Scenes | Forum | Cast Bios | Episode Guide | Links
Calendar | Bonanza Lyrics | Horse Bios | Gallery | eCards
Photographs and content copyright ©2002-2010 RM & Bonanza: Scenery of the Ponderosa, all rights reserved.