Grandview Point
Big Bear Lake, California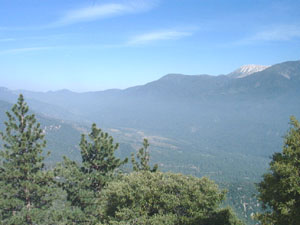 Photo is courtesy of John Daskam and Marcus Dietz
at Big Bear Today Magazine.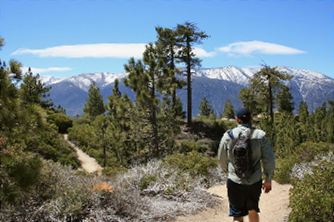 Grandview Point is a lovely vistapoint above the Cedar Lake area and was featured in portions of only two early classics, "The Hanging Posse" and "The Last Hunt" in 1959.

DIRECTIONS: (From Los Angeles) Take Interstate 10 east to Running Springs exit in Redlands (junction of Highway 30 and Highway 330) and follow Highway 30 to Highway 330 to Highway 18 and turn right and you will drive across the dam over Big Bear Lake. Then make a right turn on Highway 38 and after a few miles, you will see Millcreek Road and make a left turn on it. Slowly drive up Millcreek Road until you see service road 2N10 (Skyline Drive), which will take you several hundred feet along the south ridge above Big Bear Valley. The film site at is at the top of 2N10 at Grandview Point.

Visit Big Bear Magazine Today!

Welcome to the Big Bear Lake Film Office!


Home | Locations | Opening Scenes | Forum | Cast Bios | Episode Guide | Links
Calendar | Bonanza Lyrics | Horse Bios | Gallery | eCards
The above photo is the copywritten property of Big Bear Today Magazine and cannot be reproduced in any fashion without prior written permission.
Content copyright ©2000-2003 RM & Bonanza: Scenery of the Ponderosa, all rights reserved.