Keyesville, Kernville & Onyx
Kern County, California
Kern River Valley is the gateway to the Southern Sierra Nevada. It is three hours northeast of Los Angeles and its history in movies and television dates back to 1924. The filming for 'Bonanza' was done in and around Kernville and Lake Isabella in June of 1964.

The first episode filmed was "The Hostage" with Lorne Greene and Harold J. Stone at Keyesville, two miles southwest of Lake Isabella. Blessed with spectacular views of lower Kern River Valley in every direction and the river winds through the region. The Big Blue Mine and stamp mill is located on a hillside just outside Kernville. The mine site offers views of the upper Kern River Valley to the south and north which have the brown hills, dotted with pine trees and the Sierra Nevada crest that rises above them.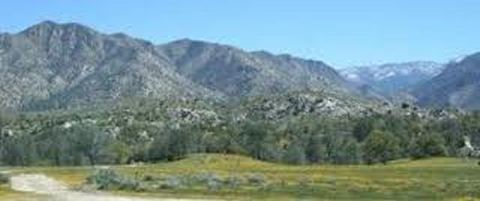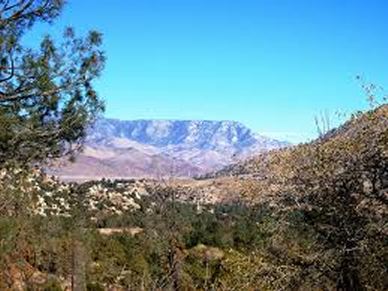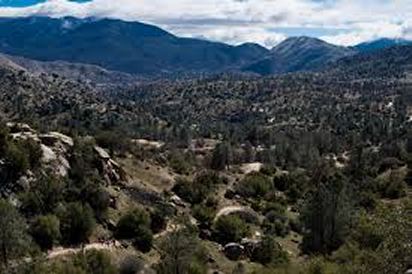 The filming for "Thanks For Everything, Friend," took place the second week with Pernell Roberts and Rory Calhoun at the north fork of the Kern River, which is at Kernville. The elevation of the lush region is 2,360 feet. It offers breathtaking views of Lake Isabella and the Sierra Nevada. The film crew shot run-throughs and river-crossings of the cast and stunt doubles at the river. For one shot later seen in the story, required the production to film just outside the small town of Onyx. It's east of Lake Isabella and offers lovely views of pasture land and the Sierra Nevada.

Filming stock shots at Oynx had the cast and stunt doubles riding in the pastures just below the rugged hills with the Sierra Nevada rising above them for a spectacular setting. The riding shots first appeared in season six and were used in season seven's "The Strange One", "A Dublin Lad", "Peace Officer", "The Last Mission", and selected episodes in seasons eight, nine, ten and eleven of the series.



br>
Upper Kern River Valley, Kernville, California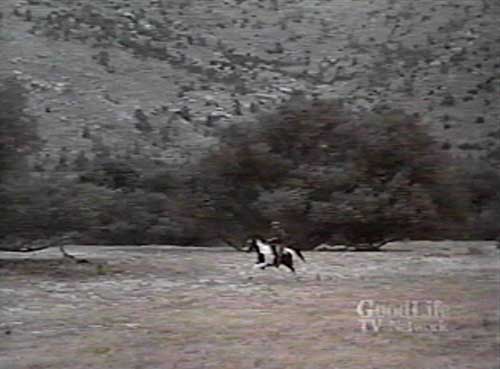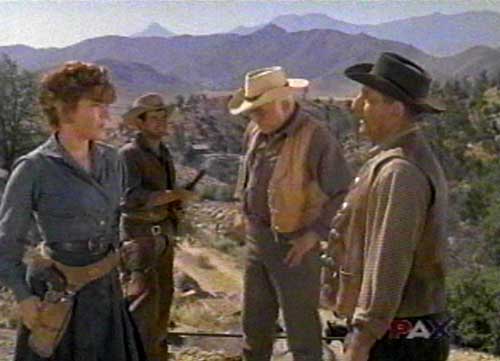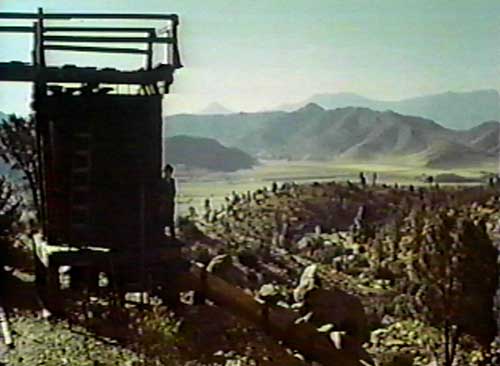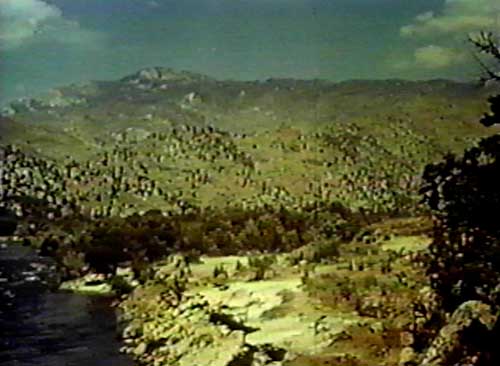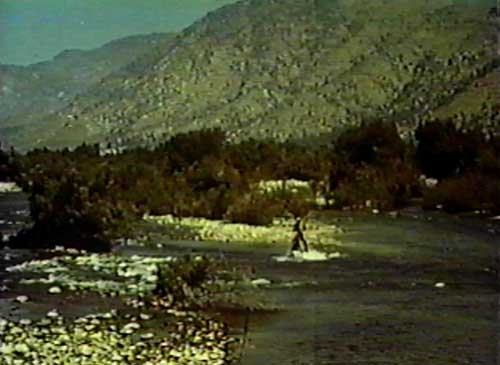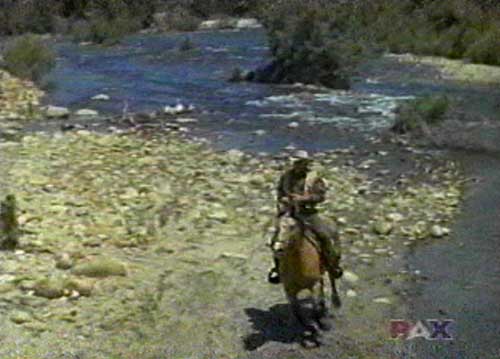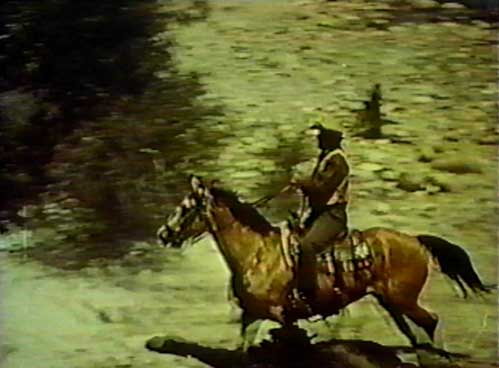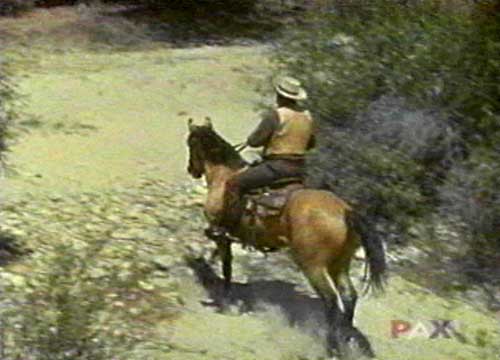 Directions from Los Angeles: You take Interstate 5 and drive over the Grapevine and merge on State Route 99 north. When you get to Bakersfield, you exit on State Route 178 (east). The windy and steep road leads you into Kern Canyon with the river. The drive gets easier after driving 14 miles up it. About 40 minutes later, you will be at Lake Isabella. You exit on State Route 155 (north) and you will be to Kernville in about 10 minutes. The river is lined with sycamores, cottonwoods and riparian vegetation.

From the High Desert: You take Highway 395 north to State Route 178 (west) and drive it until you arrive in Lake Isabella. From there, go north on State Route 155. It's about 10 minutes to Kernville.

Kern River Valley Page - 2



Visit the Kern Valley Museum & Historical Society!

Home | Locations | Opening Scenes | Forum | Cast Bios | Episode Guide | Links
Calendar | Bonanza Lyrics | Horse Bios | Gallery | eCards
Copyright ©2000-2015 RM & Bonanza: Scenery of the Ponderosa, all rights reserved.