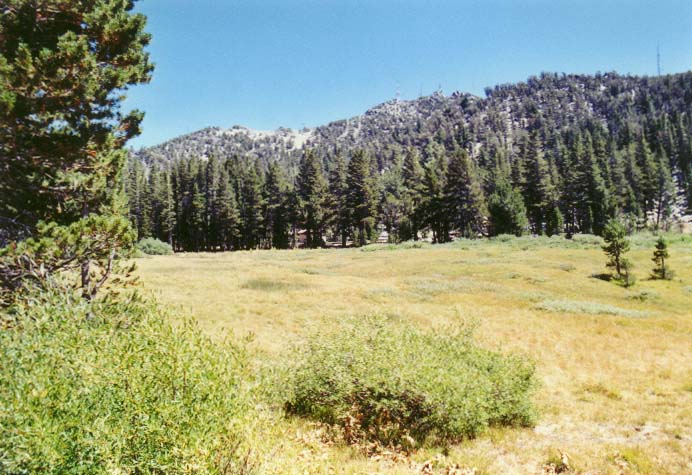 Part of the uppermost Tahoe Meadows, above where portions of "The Other Son", "The Lonely Runner", and "All Ye His Saints", were made at in spring and summer of 1965. The giant prominence of Slide Mountain, with its array of antenna towers, directly above the serene meadows.

Previous Photo Back to Tahoe Meadows Next Photo

---
Photograph copyright ©2001 RM & Bonanza: Scenery of the Ponderosa,
all rights reserved.