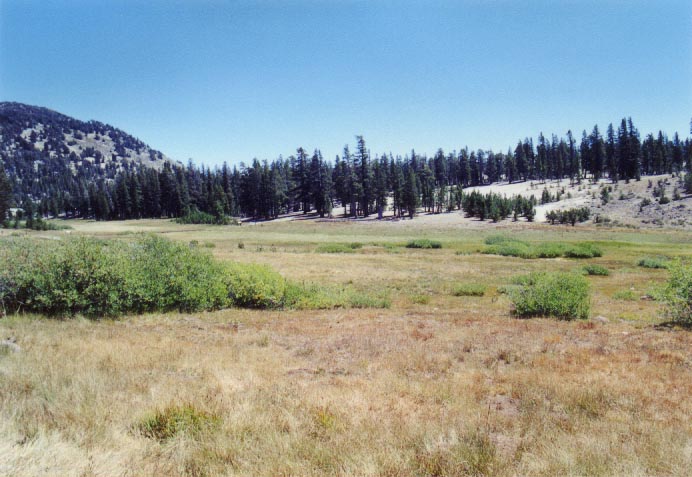 Looking towards upper Tahoe Meadows, as I was ascending the area. Portions of many episodes were filmed here, including; "Gabrielle", "The Other Son", "The Lonely Runner", "All Ye His Saints", "Showdown At Tahoe", and stock shots were also filmed, of the Cartwrights and Candy.

Previous Photo Back to Tahoe Meadows Next Photo

---
Photograph copyright ©2001 RM & Bonanza: Scenery of the Ponderosa,
all rights reserved.