Tahoe Meadows - 2
Toiyabe National Forest
Lake Tahoe, Nevada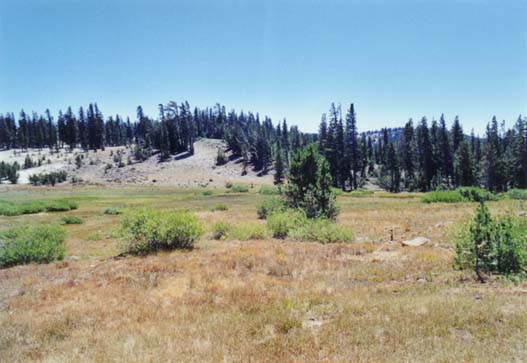 This very familiar slope was where major filming was done at, in episodes such as "All Ye His Saints" and "Showdown At Tahoe", as well as "The Other Son", and was later used for stock footage of the Cartwrights and Candy.
To see enlargements, please click on the photos!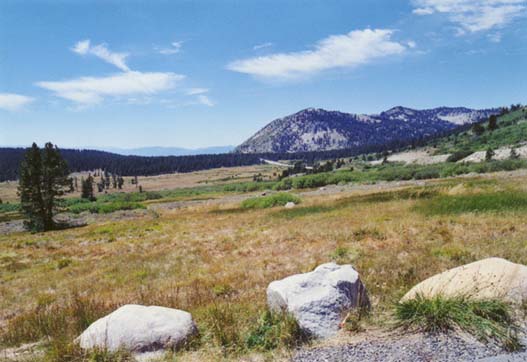 Looking from the upper Tahoe Meadows trailhead and parking lot, down into the lower meadows, and more side-scenery is revealed that was not seen in Bonanza.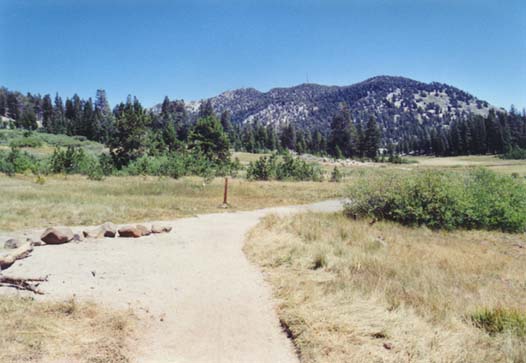 This is the main trail through the upper Tahoe Meadows, and to the east, is a meadow pocket, where some portions of "The Lonely Runner", was made at, and directly beyond it, the 9600-foot prominence of Slide Mountain.
Tahoe Meadows Page - 3


Back to Tahoe Meadows Page - 1

Home | Locations | Opening Scenes | Forum | Cast Bios | Episode Guide | Links
Calendar | Bonanza Lyrics | Horse Bios | Gallery | eCards

Photographs and content copyright ©2001-2004 RM & Bonanza: Scenery of the Ponderosa, all rights reserved.