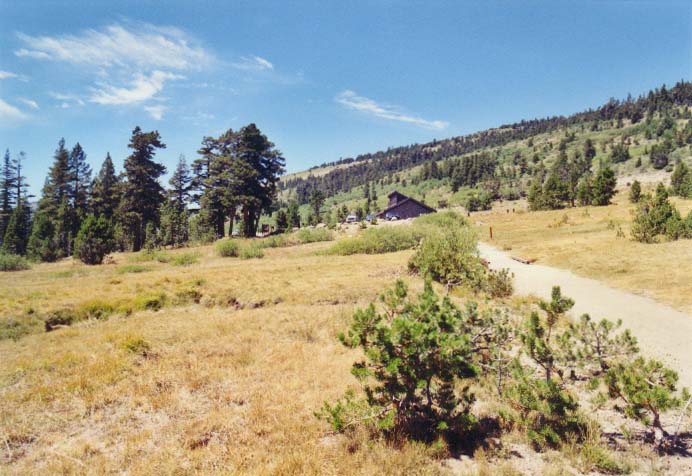 Descending the trail, that leads into the uppermost sections of the upper Tahoe Meadows. The parking area and trailhead area are above,and the very recognizable mountain slopes, which are seen from a long distance, in "All Ye His Saints", "The Other Son", and "The Lonely Runner".

Previous Photo Back to Tahoe Meadows Next Photo

---
Photograph copyright ©2001 RM & Bonanza: Scenery of the Ponderosa,
all rights reserved.