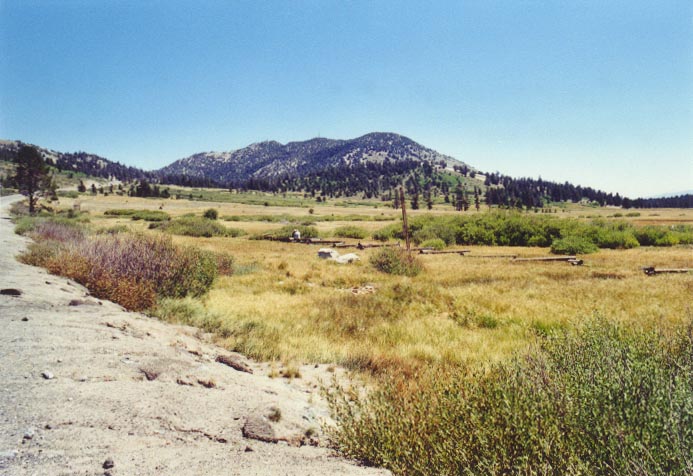 The lower Tahoe Meadows, looking towards the upper Tahoe Meadows, which are about 300 yards up the slopes. You can see the giant prominence of Slide Mountain in the distance, with giant antenna towers, a warning for Reno air traffic.

Previous Photo Back to Tahoe Meadows Next Photo

---
Photograph copyright ©2001 RM & Bonanza: Scenery of the Ponderosa,
all rights reserved.