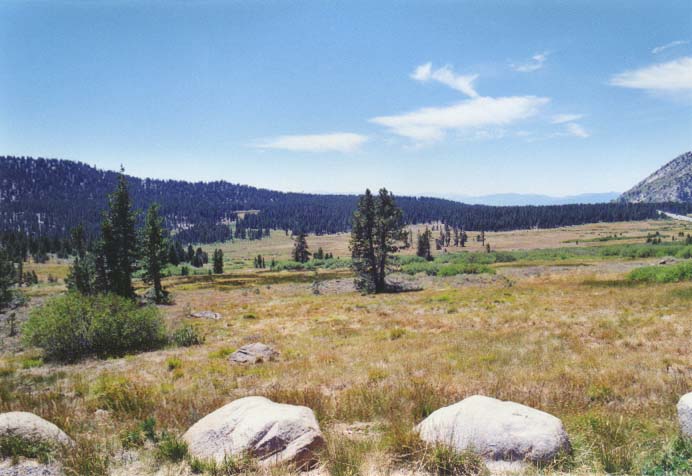 This familiar view you can see in many episodes of Bonanza, of the lower meadows, viewed from the upper Tahoe Meadows, with the miles of treeline, encompassing the picture, and Rose Knob Peak, is on the right, across the Mount Rose Highway. This famous establishing shot was seen in "All Ye His Saints", "The Other Son", "The Lonely Runner", and snow-covered in "Gabrielle". Riding shots were also made here during all the Tahoe Meadows shootings, from 1965 and 1967.

Previous Photo Back to Tahoe Meadows Next Photo

---
Photograph copyright ©2001 RM & Bonanza: Scenery of the Ponderosa,
all rights reserved.