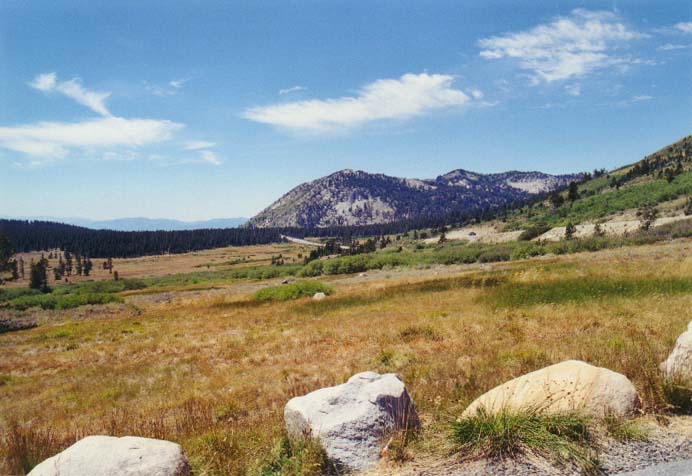 Upper Tahoe Meadows, looking down to the lower meadows, with the Mount Rose Highway and Rose Knob Peak, off to the right of the picture. A picture-perfect day at the meadows!

Previous Photo Back to Tahoe Meadows Next Photo

---
Photograph copyright ©2001 RM & Bonanza: Scenery of the Ponderosa,
all rights reserved.