Mount Rose: East Summit
Toiyabe National Forest
Lake Tahoe, Nevada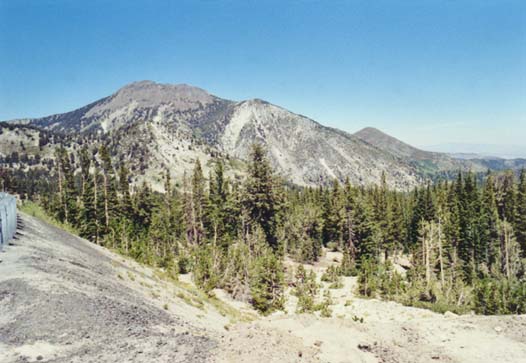 Majestic Mount Rose, at the summit, looking east, into the Nevada desert and Reno, which is about 35 miles down the 395 corridor, off the Mount Rose Highway. Location photography for portions of "The Other Son", was done at the summit in spring of 1965, and some summit views can be seen in "All Ye His Saints" also.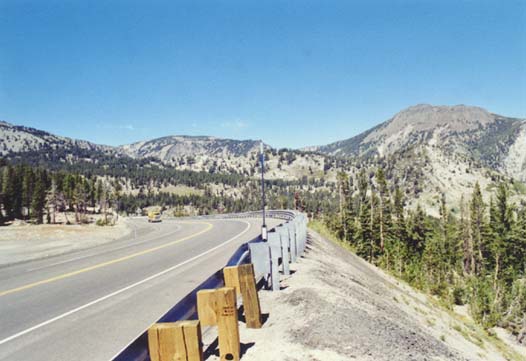 Mount Rose comes into view, on the right side, a majestic sight seen in episodes such as "The Other Son", and "All Ye His Saints", and used as stock shots in "Her Brother's Keeper", and "Springtime".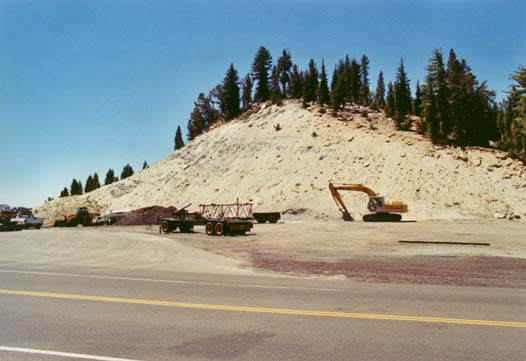 Nevada road crews that are always parking their trucks, off the highway, seen in the middle of the picture, at the summit.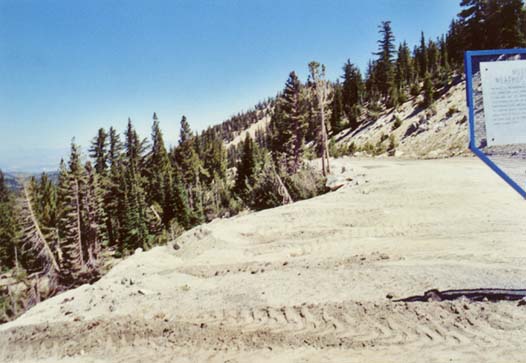 This road is the main entrance to the summit of Slide Mountain, which is located across from the Mount Rose Summit, and towers above Tahoe Meadows. Slide Mountain was used for one portion of "The Other Son", where Joe and Ellis are transporting cases of nitroglycerine up the slope, and Joe loses his grip, and Ellis comes to his rescue.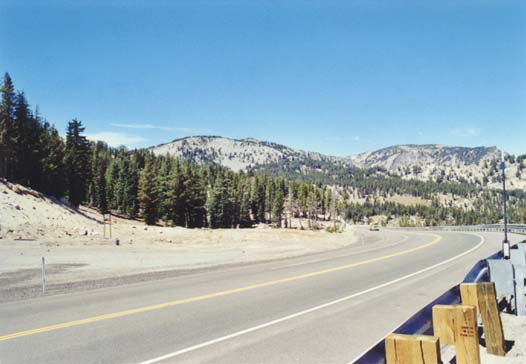 Looking east down the Mount Rose summit, with the high, adjacent peaks that lead to Mount Rose itself. Elevation at summit: 8900 feet.
To see enlargements, please click on the photos!

From left to right: Looking at Slide Mountain on the left and across from it is Mount Rose, named after local explorer Jacob Rose. Below the peaks are the Steamboat Hills off the Mount Rose Highway.


For more photos, visit Lake Tahoe Region: Mount Rose!

Back to Mount Rose Page - 2

Home | Locations | Opening Scenes | Forum | Cast Bios | Episode Guide | Links
Calendar | Bonanza Lyrics | Horse Bios | Gallery | eCards
Photographs and content copyright ©2002-2004 RM & Bonanza: Scenery of the Ponderosa, all rights reserved.