Tunnel Creek Road
Incline Village, Lake Tahoe, Nevada
Tunnel Creek Road was where filmed stock footage for season three's "The Storm" was done at in June of 1961. The view across the lake can be seen rear-projected behind Joe and Laura in the show. The below photos are what the area looks like as a whole.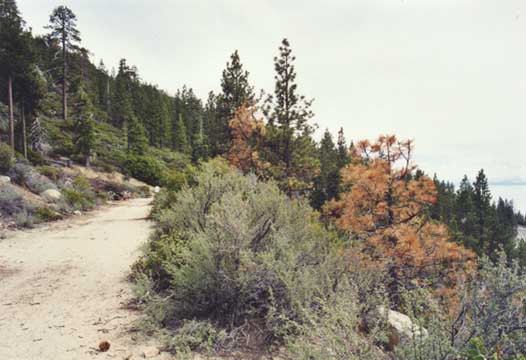 Tunnel Creek Road in May 2002 where filmed footage of the lake and mountains seen behind Joe and Laura was shot for "The Storm". In the below photos, left to right you can see spectacular Lake Tahoe. To the far right, Crystal Bay and Stateline Point, with the round, timbered Mount Pluto at elevation 8610 feet, above the north shore behind the point. On the other side of Mount Pluto is Martis Valley and Truckee, on the Northern California side of Lake Tahoe.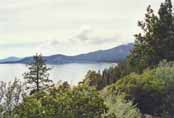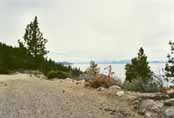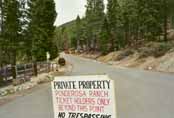 To see enlargements, please click on the photos!

DIRECTIONS: From South Lake Tahoe: Take Route 50 north and then make a left on Route 28 and as you enter Incline Village, make a right turn on Ponderosa Ranch Rd. and on the far right side of their parking lot is Tunnel Creek Road. Do not park at the top of the road, as employees who live in the area will ask you to move your vehicle down the road, due to privacy and light traffic.
---

Home | Locations | Opening Scenes | Forum | Cast Bios | Episode Guide | Links
Calendar | Bonanza Lyrics | Horse Bios | Gallery | eCards
Photographs and content copyright ©2000-2004 RM & Bonanza: Scenery of the
Ponderosa, all rights reserved.