Zephyr Cove
South Lake Tahoe, Nevada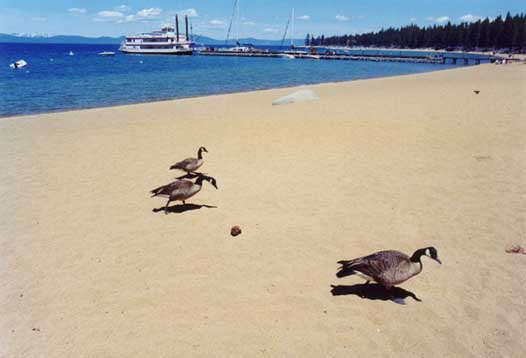 Zephyr Cove in May of 2002 where season nine's "Showdown At Tahoe" was filmed at in September of 1967.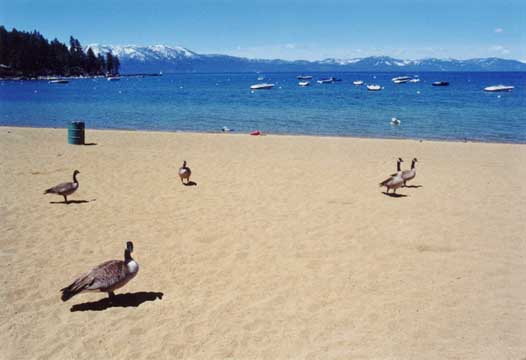 A family of hungry geese waiting to be fed.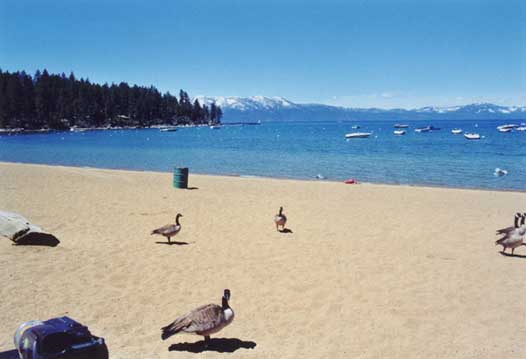 Across the lake the snow-capped mountains of the California side of Lake Tahoe.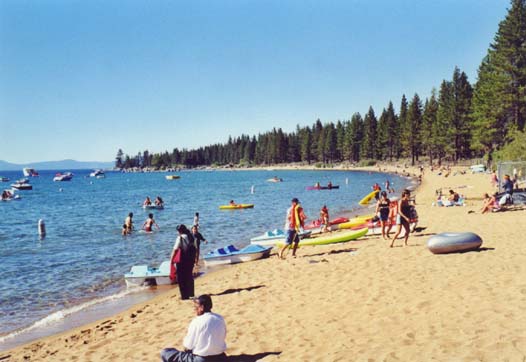 This is the beautiful east shore of Lake Tahoe, where the action-paced and suspenseful episode "Showdown At Tahoe" was made at in September of 1967, the only one ever at the sandy beaches of Zephyr Cove in Bonanza's history of filming in Nevada. The opening scene of Candy (David Canary) was also filmed here along the beach, nestled under the Ponderosa pines!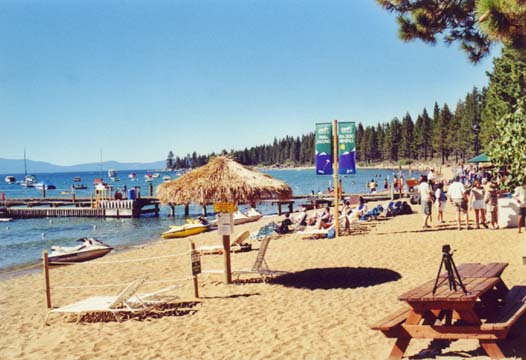 On the beach, waiting for the Dixie M.S.II, to arrive at the pier landing, with the north beach stretching along the lakeshore.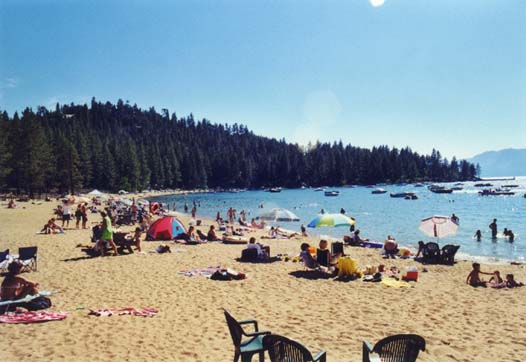 Looking towards the south beach at Zephyr Cove, what a beautiful day.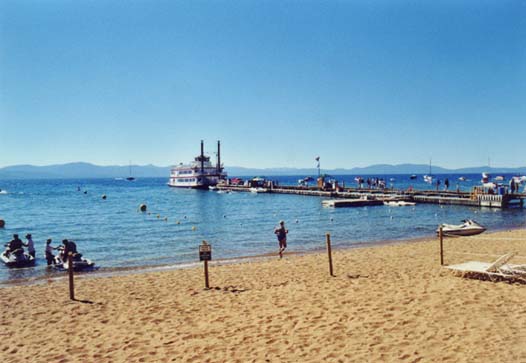 The Dixie arrives and this time Jamison Fillmore and his cunning gang are nowhere to be seen to hijack it!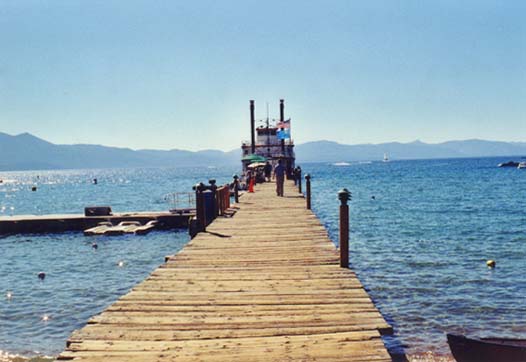 The pierwalk to the Dixie, where I was surrounded by blue waters and a cool summer breeze!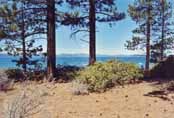 ---
To see enlargements, please click on the photos above!
---
DIRECTIONS From South Lake Tahoe: Drive from the south shore along Hwy 50, going east towards Zephyr Cove and Marla Bay, and within 20 minutes it will be on your left side of Hwy 50. There are signs directing you to parking, the beach, and the marina!

Visit SHORELINE WEDDINGS at Zephyr Cove Resort!

Visit East Shore (south) -- Zephyr Cove!

Visit the RSN Cam at Zephyr Cove - Lake Tahoe

Home | Locations | Opening Scenes | Forum | Cast Bios | Episode Guide | Links
Calendar | Bonanza Lyrics | Horse Bios | Gallery | eCards
Copyright ©2000-2004 RM & Bonanza: Scenery of the Ponderosa,
all rights reserved.