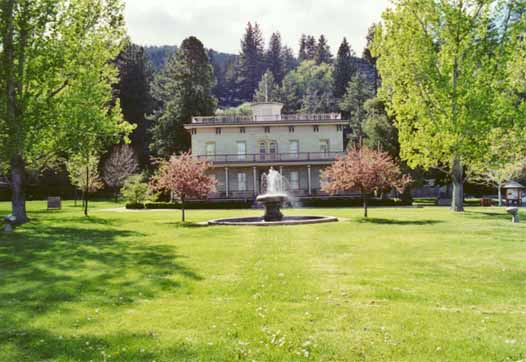 To see enlargements, please click on the photos!
Bowers Mansion Park is on the Eastern slope of the Sierra Nevada. The very last shot in season one's "The Saga Of Annie O' Toole" you can see the mansion, which in the story, Annie built after striking it rich. The company filmed the exterior in July of 1959, while shooting stock footage at the Lake Tahoe region. Expansive sunny lawn areas and lots of shade trees make this the perfect spot for picnics. The stately Bowers Mansion is located in the center of the park and offers rare glimpses of Nevadan life of the 1860's. The footage of the mansion was reused in season eight's "The Greedy Ones" as mining tycoon Shasta's estate. Incidentally, 36 years later in 1995 portions of the 'Bonanza' TV-movie, "Under Attack" were filmed at the park.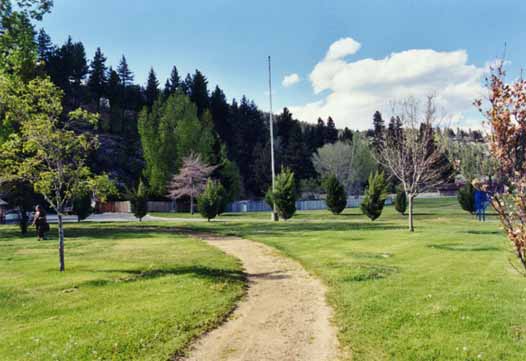 L.S. Sandy Bowers and his pyschic wife, Eilley Orrum, earned a fortune in their gold mine near Gold Hill, Nevada. They were Nevada's first Comstock millionaires. With their wealth they built a mansion in 1864 then traveled the world to furnish it. The mansion was restored in 1967, approximately 103 years later and to this day is one of the most impressive restored homes in Nevada. Guided tours are available. Call (775) 849-0201 for information.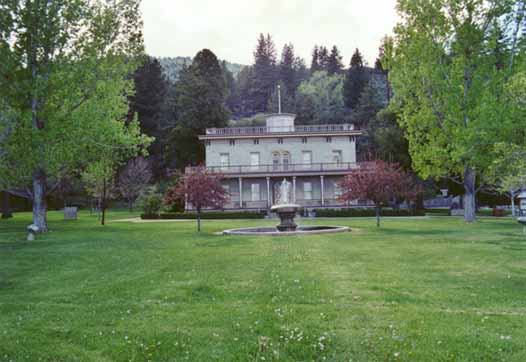 Near the park's center is a large swimming pool heated by a natural hot water well. There is also a shallow pool for small children. These well-staffed pools are open from Memorial Day to Labor Day, several days a week. Call (775) 849-0644 for details.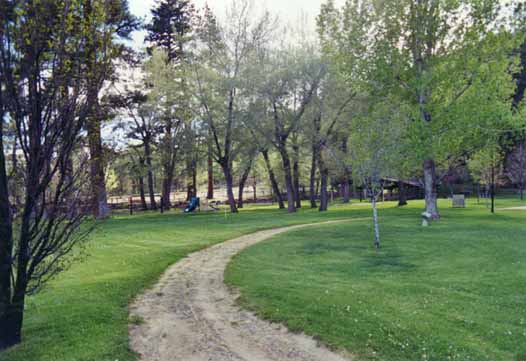 Directions:
Bowers Mansion Park is located at:
4005 U.S Highway 395 North
Carson City, Nevada 89704
Park Ranger: (775) 849-1825

Click Here for Washoe Valley Photos!


Click Here for Carson Valley Photos!
Home | Locations | Opening Scenes | Forum | Cast Bios | Episode Guide | Links
Calendar | Bonanza Lyrics | Horse Bios | Gallery | eCards
Photographs and content copyright ©2002-2008 RM & Bonanza: Scenery of the Ponderosa, all rights reserved.