Lorne Greene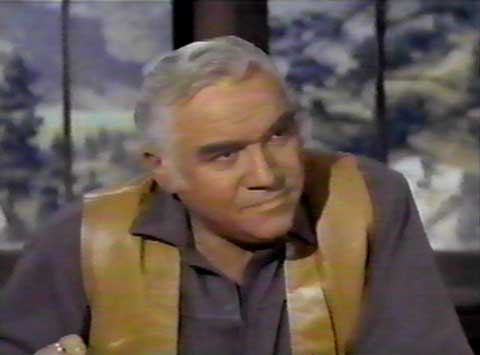 David Dortort originally considered Lee J. Cobb to portray Ben Cartwright in early 1959. However, the reply from Cobb's agent was that he "didn't do television" and a dead end. Ironically, Cobb had a change of mind and signed on to portray a wealthy rancher in the NBC TV-series based on Owen Wister's "The Virginian" in 1962, which ran for almost a decade on NBC. Some three days after first seeing him, David Dortort met Lorne Greene at a party, and he was mildly impressed with him, perhaps hiring him for the role of Ben Cartwright. Dortort's wife, Rose, insisted Lorne was indeed Ben Cartwright, and David finally agreed and went to see him when he was shooting an episode of "Wagon Train". He was impressed with how Lorne held his own with Ward Bond (who he had considered to play Ben, and how he also liked to bully the other actors on the set), and that was what finally decided him to cast Lorne Greene as Ben Cartwright. Dortort recalled of Lorne, "Lorne not only dominated Bond, but he made him look, by contrast, a weak, indecisive man". Regrettably, Greene and Bond shared no scenes in the episode. An astute businessman, Greene was grateful for his fourteen years years as Ben Cartwright. "What Bonanza has given me is freedom without fear," he told reporters after NBC announced the show's cancellation in 1972. "Actually, I was never fearful. I gave up a $70,000-a-year job as a newscaster to go into acting. But today I have a firm financial base to work from. I can only wish it for every actor". He made several lucrative investments-including some with Michael Landon and Dan Blocker. They bought a half-mile stretch of Malibu Beach for $2,000,000 million dollars, and after Dan died, Lorne and Michael donated it to the city of Malibu, and named it the Dan Blocker Beach, in memory of him. For his second wife Nancy, and their daughter, Lorne was able to maintain homes in Los Angeles, Incline Village, Lake Tahoe, and Mesa, Arizona, the latter a replica of the Ponderosa he had built in 1965. The replica house was built for promotional purposes only, and after a short time, Lorne abandoned the investment, which was adjacent to the Mesa golf couse. The house still stands today. At the same time, he was also a generous and socially conscious individual who devoted both time and money to the causes he believed in, including an Indian scholarship fund which was also supported by Greene's one-time oldest TV son, Pernell Roberts.

Pernell Roberts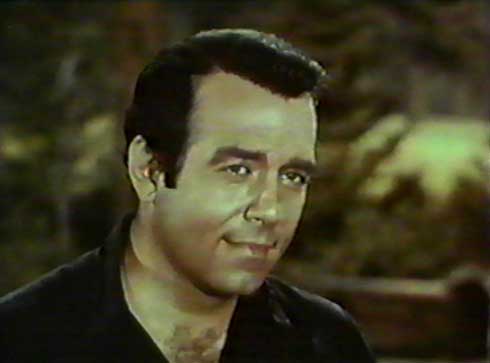 David Dortort originally considered casting actor Claude Akins for the role of Adam Cartwright, but looked further. David Dortort first discovered Pernell Roberts when he was working on the stage at Universal Studios. He noticed the dark hair and wonderful voice and had his perfect choice for Adam Cartwright. NBC programming executive Jerry Stanley (who had met Lorne Greene shortly after David Dortort did), saw Pernell in the newly released "Ride Lonesome" film and was highly impressed with him as well. Pernell was cast as Adam Cartwright. On the second day of shooting, Pernell walked into his office, and removed his toupee, Dortort not knowing Pernell wore one. He removed his toupee and told Dortort he wanted to play the role without it. Dortort refused, since they agreed when they met in person, and on a handshake, and Dortort said Pernell looked 15 years older without it. Dortort admitted this incident started the friction between he and Pernell, and that Pernell should have been more humble, where Dortort said he should have had more patience with him. Dortort had seen some of his other work and felt the actor possessed a quality necessary for being the "spoilsport" of the Ponderosa. What Dortort could not have predicted was Roberts' tendency to be the killjoy of the production as well. Producer David Dortort and some of the NBC top brass had the idea of Pernell wearing the black costume, along with his desire to break the stereotyped villains in television and film, worn by many actors portraying bad guys~ in a black costume. The black articles he would gradually start wearing the first year, then to all black in the second year, matched his dark black hair and skin color, and set him apart from the other 3 cast members. Hence the saying "Good Guys Wear Black" was born decades before Chuck Norris could ever claim it.

When Pernell left the series in February 1965, as his contract was expired, his stand-in and occasional double, Betty Endicott walked out Paramount's gates with him to have lunch across the street. Betty's contract expired that same year in 1965. Incidentally, Lorne Greene and Pernell were close friends for decades up until Greene's passing in 1987. This was never made public until a few years ago; family, friends, and David Dortort, have come forward at recent Bonanza Conventions. Lorne and Pernell kept it secret because they did not want to be hounded by the press. One can even tell just by watching them onscreen, and even in publicity photos, they were close.

Dan Blocker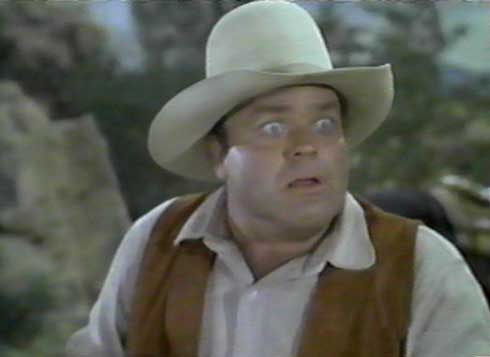 David Dortort had worked with Dan Blocker in one episode of "The Restless Gun", and Blocker was feeling like a failure after "Cimarron City" was cancelled, and all the parts he had played before, playing thugs or semi-idiots. Dan, his wife Dolphia, and their four children were staying at a nearby hotel, and Blocker was ready to quit television and return to Texas and resume his schoolteaching career. Dortort had already envisioned Dan as Hoss Cartwright and gave Dan $100 dollars to stay another week, in preparation to hire him as Hoss Cartwright for Bonanza. Some NBC executives objected to Blocker's weight, which at the time was 320 pounds, somewhat above his ideal weight. They stated they wanted a "tall and narrow" actor, not a "fat cowboy". Dortort fought them to keep Dan Blocker and won hands down at the network. Incidentally, Hoss Cartwright was David Dortort's favorite character on the series.

Before the pilot episode was filmed, costumer Dario Piazza went to look at many hats of various shapes and sizes, for the 6'4" Blocker. Just for a joke, Blocker was given an oversize hat reminiscent of something worn by cowboys in the silent film era. To everyone's surprise, Blocker, producer David Dortort, and NBC immediately liked it, and the soon-to-be unforgettable image was born. Dan also loved cars. He owned a championship racer, the "Vinegaroon", and drove to the studio, an old milk truck. When his second year contract prohibited him from racing cars because of the safety risks, he turned to speedboat racing instead. He raised horses and loved his beer and bourbon, and even had a 12 foot-deep swimming pool built for his large framework. In Dan's hometown of O' Donnell, Texas, there is a museum dedicated to his memory, filled with memorabilia and artifacts.

Michael Landon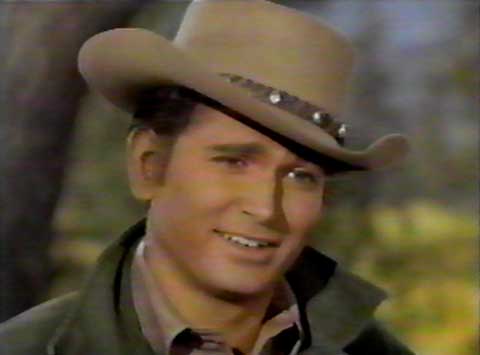 David Dortort first considered Robert Blake ("Our Gang" talkies and thereafter more fame), for Little Joe. Still unsure of casting Blake, he deeply considered Robert Fuller ("Laramie" and "Wagon Train") and this looked solid until Fuller was cast in "Laramie", a newly prepared rival NBC-TV Western. Still without an actor for the youngest family member, Dortort remembered Michael Landon, who he worked with in "The Restless Gun" pilot. Dortort had mixed thoughts about hiring Michael and thought he was too young and immature for the part. One evening David and his wife Rose, were seated in the living room and she picked up a publicity still of Michael and declared, "He has a face blessed from Heaven". With Mrs. Dortort's encouragement of Michael for the role, her husband was now convinced and cast Michael as Little Joe. Only two days before Michael's father Eli died, Dortort remembered his work in "The Restless Gun" and was actually surprised he was not yet in a regular series. Dortort remarked, "But I did not just want any handsome young actor. It seemed to me that Mike had depth, certainly more than anybody the network wanted me to cast, and had a great potential for growth". After Bonanza had been on the air for a couple of years, the producer told a reporter that Landon had "the most highly intuitive set of natural acting responses I've seen in a young actor". Dortort's own intuition proved correct, as Landon went on, first to co-write five Bonanza scripts between 1962 and 1967, followed by fourteen of his own. In addition, he directed fourteen episodes broadcast from May 1968 to January 1973. Giving credit where it is due, Landon always referred to Bonanza as a better training ground than any film school.

Victor Sen Yung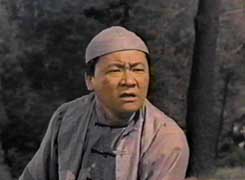 Casting Hop Sing proved to be more difficult then the four male cast leads. Dortort and Stanley recall virtually every Asian actor in Hollywood came in and read for the part. At one point, some of the executives suggested a Japanese actor portray Hop Sing, but Dortort wouldn't allow it, since the role had to be played to authenticity by a Chinese actor. In the end, NBC casting director June Leff chose veteran actor Victor Sen Yung for the role.

David Canary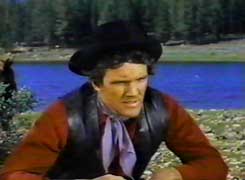 Casting for Candy in 1967 proved to be another brilliant move by Dortort and Jerry Stanley, yet a tough sell to the network. That year, David Dortort saw "Hombre" and was inspired by an unknown character actor named David Canary. He played a charismatic outlaw who unsuccessfully locked horns with Paul Newman's character. Stanley's keen eyesight proved once right, when he saw Canary in a stand-out guest performance on "Gunsmoke". The search for the new man on the Ponderosa was successful, although fellow NBC executives objected to Canary's rugged looks and was a tough sell. Dortort made use of Canary's rugged looks to contrast hearthrob Michael Landon's heavenly face (who could not object to Canary's looks), since there had been conflicts when Landon objected to handsome Barry Coe and Guy Williams who were tentatively hired to replace Pernell Roberts in the early years. Casting rugged-looking actors in town shifts towards the heavies, where the smooth-faced and handsome actors portray the heroes, but Dortort and Stanley broke the mold when hiring David Canary.

Mitch Vogel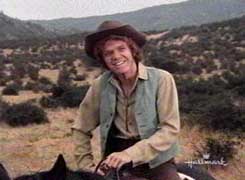 Casting for Jamie proved to be yet another successful move by David Dortort. He saw Mitch Vogel in 1969's "The Reivers" which starred Steve McQueen, Rupert Crosse (who made one "Bonanza" appearance), and Will Geer (who made three "Bonanza" guest appearances, the last one as Jamie's grandfather). Dortort considered him for a recurring role in "The High Chaparral". Mitch recalls, "They saw me in 'The Reivers'. I visited the set a couple of times, but Rudy Ramos was hired instead" (as the half-breed youth Wind). But Ramos' gain proved to be "Bonanza's" gain as well, and audiences were first treated to Jamie on September 20, 1970 in "A Matter of Faith". In June 1968, a year before before "The Reivers" went into production, fate would have it, Mitch was hired in a support role in the "Bonanza" episode "The Real People of Muddy Creek" as Tommy, aired on October 6, 1968. The three leads, Michael Landon, Dan Blocker, and Lorne Greene went out of their way to make Mitch comfortable and accepted him with open arms. Mitch became the only cast member to become very close to line producer Richard Collins, along with music editor Mark Hollingsworth on the show. Richard emulated his closeness and warmth for Mitch when he wrote a beautifully touching story called "First Love" in the fourteen season in 1972 that centered Jamie falling in love with the wife of a schoolteacher, played by Pamela Franklin. Mitch and Richard had a very warm reunion together, after not seeing each other for decades, at the 2002 Bonanza Convention at Lake Tahoe.

Tim Matheson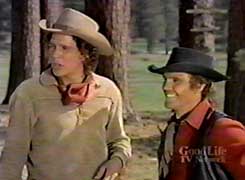 Casting for Griff King was another bright move by David Dortort, who had seen Tim Matheson in the 1969-70 season of NBC's "The Virginian" as Jim Horn. Matheson was not entirely happy with the role, since he was essentially replacing Dan Blocker, who died unexpectedly in May of 1972. Dortort scripted Griff as the new man on the Ponderosa and he was introduced in "Riot" where Candy, who is disguised as an inmate trying to help Ben Cartwright escape from rioting prisoners, remembers his young friend. Ben has Griff paroled in his custody to work at the Ponderosa and to help him start his new life and overcome his problems. Griff seemed content on the Ponderosa, but after the series was cancelled he stated, "It's not easy to move into an established television series, especially when you have to move into it under the circumstances in which I did. It's like moving into a new neighborhood where no one wants to talk to you." Matheson also commented on his feelings about the almost extinct Western TV-genre shortly after he began filming the last season, "I don't think either "Bonanza" and "Gunsmoke" can last much longer; their formats are outdated, new concepts are coming up to take their place," he says. He was 11 years-old when "Bonanza" first came on the air and although he didn't view the early years, he has the right thoughts for Griff King, "He's not very well delineated yet," he says, "but we're all working on it together. They've sketched in a past for me, to show that Candy and I knew each other before; we save Ben Cartwright's life in a prison riot and I'm paroled in custody to the Ponderosa. But I'm sure Griff is not too pleased at being on the ranch, and will do everything he can to break loose." Matheson's wide career has been very successful, and he's also a director and producer in the television and film industry.

Casting of "Bonanza's" guests in major and minor roles was done with the efforts of several individuals at the network. The show's casting director submitted candidates to the directors of each episode and producer David Dortort over the 14-year run. Associate producers Thomas Thompson and John Hawkins, and line producers Robert Blees and Richard Collins were also involved in the decision-making, a combined effort with Dortort. Directors frequently hire their favorite actors for minor support roles, creating a definitive "stock company" of performers they'd worked with many times before in previous years. "Bonanza" directors William Witney, William Claxton, Christian Nyby, and John Florea among them in hiring their favorite support players time and again.

The first casting director was Gene Reynolds, a former child actor who was more fond of directing then casting and left to pursue directing before the series' airdate first airdate in 1959. Veteran casting director William Maybery was hired, who had worked at 20th Century Fox, replaced Reynolds. After Maybery retired in 1968, Dortort hired another experienced casting director named Milt Hamerman. Milt began his four-year stay as casting director in the 1968-69 season. In the 1969-70 season, two of his assistants were young ladies named Susan Sukman and Diane Lomond. Susan was the daughter of veteran composer-conductor Harry Sukman (who composed and scored the music for "The High Chaparral" and would stand-in for David Rose in "Bonanza's" later years). Susan met production manager Kent McCray while on the show. When Hamerman left the show in 1972 to become vice president at Universal Studios, Susan left the show after working it three years and would later become an accomplished casting director in all of Michael Landon's projects, and later married Kent McCray. The other casting assistant was Diane Lomond, the wife of actor Britt Lomond (Capitan Monastario in "Zorro"-1957-59). She too, left her position in 1972, and later became one of the West Coast head executives at NBC-Burbank. Veteran casting director Joe Scully became the last casting director for "Bonanza's" fourteenth and final season in 1972-73. Scully's long career had him working at major motion picture and television studios before and after working on "Bonanza's" final season.