Opening Scenes
Season Fourteen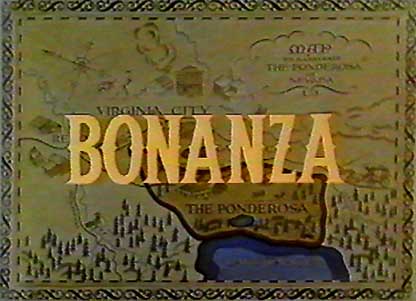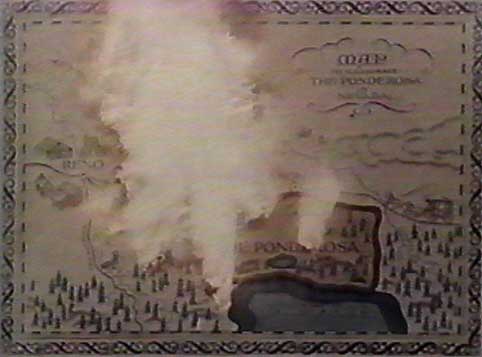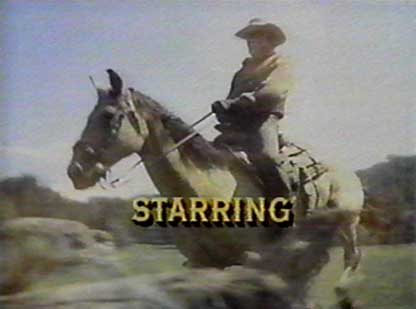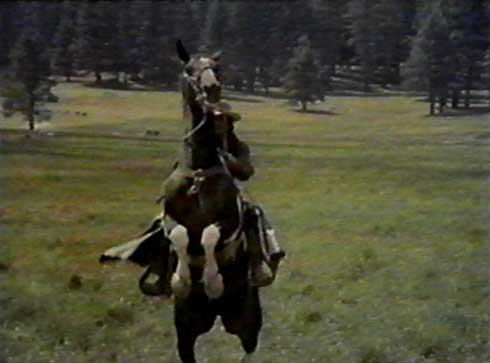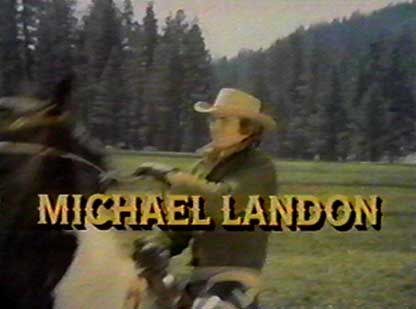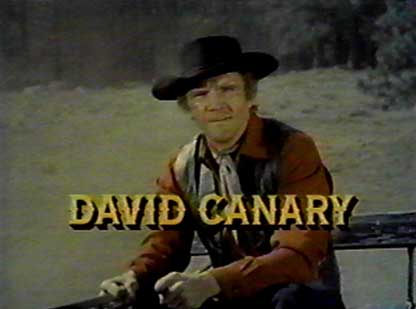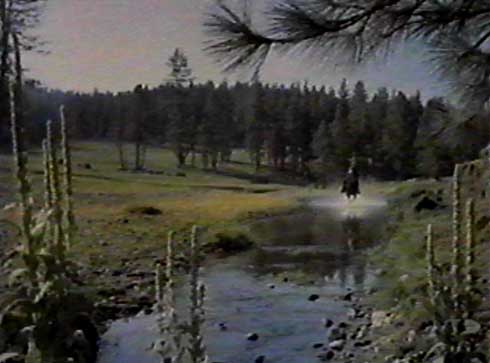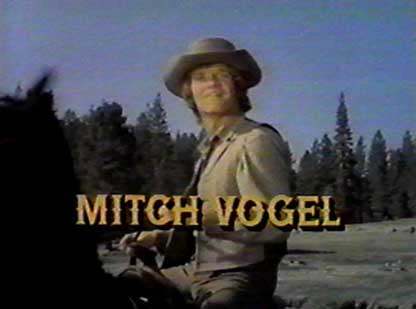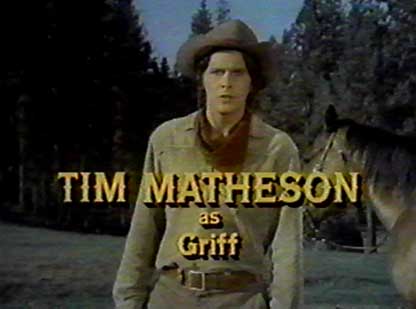 The opening scenes were filmed at Brown's Meadow, in late August of 1972, a month after "Forever" was made there in late July of 1972, in the Stanislaus National Forest. The burning map opens to where we see Ben galloping over the meadow grasses and then a close-up shot of him. Then Joe, who we see riding towards us, rearing Cochise, and then a side close-up shot. The returning David Canary is seen almost riding out-of-control on the buckboard at us, and then a forward close-up shot of him. Then comes Jamie riding alongside the N Fork Tuolumne River, and swinging into camera range.

Finally, we see Tim Matheson scurrying on his mount and riding away leaving a cloud of dust. After the meadow ride-up, the guest star credits, in yellow letters accompany June 1961 stock footage edited in, of the coach riding along the dirt road at Solitude Canyon, Lake Tahoe, Nevada for economical purposes. This would be the last season of the series where we would be introduced to something very special on television since 1959.


Home | Locations | Opening Scenes | Forum | Cast Bios | Episode Guide | Links
Calendar | Bonanza Lyrics | Horse Bios | Gallery | eCards
Photographs and content copyright ©2000-2015 RM & Bonanza: Scenery of the
Ponderosa, all rights reserved.