Tahoe Meadows - 3
Toiyabe National Forest
Lake Tahoe, Nevada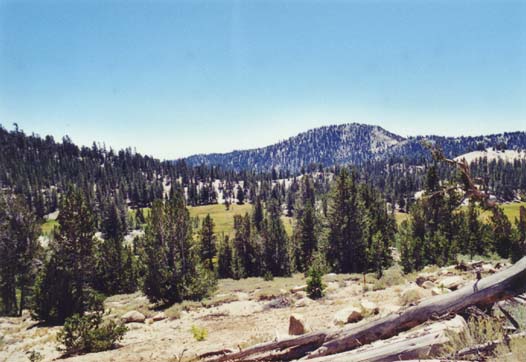 A more unobscured view of uppermost Tahoe Meadows, with the highest peaks, best remembered from Bonanza's seventh season episodes, as in "The Other Son", "The Lonely Runner", and "All Ye His Saints". Elevation is 8600 feet.
To see enlargements, please click on the photos!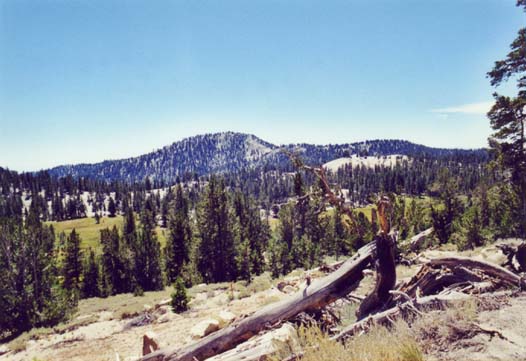 Higher view of Tahoe Meadows.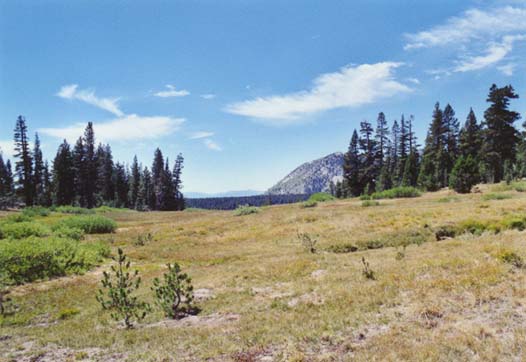 The uppermost area of Tahoe Meadows, with the lower meadows slighty below the treelines, that frame the lake, and Rose Knob Peak, is off to the right.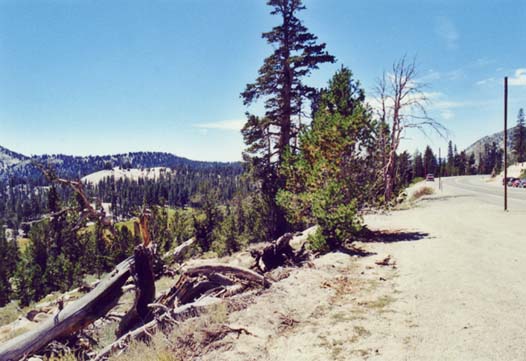 Looking slighty off to the Mount Rose Highway; yes, there is actually a road that the eye can see!

Visit The Trail Book - Hiking in Lake Tahoe!

Back to Tahoe Meadows Page - 2

Home | Locations | Opening Scenes | Forum | Cast Bios | Episode Guide | Links
Calendar | Bonanza Lyrics | Horse Bios | Gallery | eCards
Photographs and content copyright ©2001-2006 RM & Bonanza: Scenery of the Ponderosa, all rights reserved.