Opening Scenes of Candy
Season Nine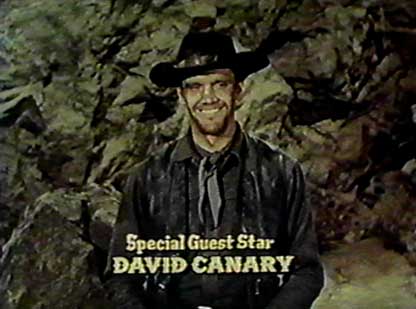 First opening scene of Candy in season nine's "Sense Of Duty", marking his debut on Bonanza, filmed on stage 16 at Paramount Studios.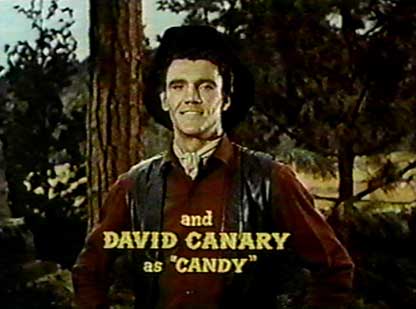 Second opening scene of Candy seen in nine's "Judgement At Olympus", and used in a few more episodes that season, which was filmed on stage 16 at Paramount Studios.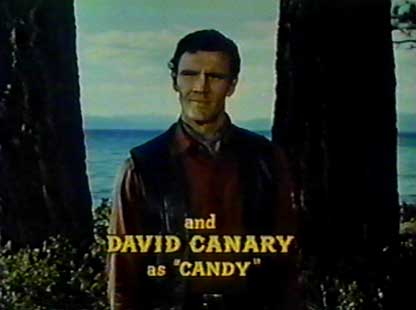 The very first opening scene of Candy outdoors, standing under the pines, during the making of "Showdown At Tahoe", at Zephyr Cove, Lake Tahoe, Nevada in September 1967.

Our first glimpse of Candy outdoors, begins in the episode "False Witness", where he is standing under the Ponderosa pines, on the shore of Zephyr Cove with the lake behind him. This beautiful shot of Candy was taken in September of 1967, while the cast and crew were filming "Showdown At Tahoe." Now you know another secret of Bonanza's filming history revealed at last!